Auto Ceramic Coating in Denver, CO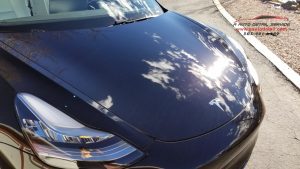 Ceramic Coatings (Nano Ceramics) are not a paint protection, wax or sealant that will wash away or break down over time. They are a nano-ceramic coating that forms a permanent adhesion to the paint and can only be removed through abrasion like sanding or heavy cut compound. No chemical can dissolve a high quality coating.
Our Ceramic Coatings are the most complete and durable protective coatings in the automotive industry!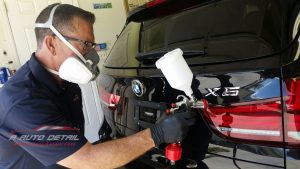 It is a permanent nano ceramic coating that is like putting a glass table top around your car! The glass shield prevents minor scratches and other forms of marring and damage to your clearcoat. It acts as a sacrificial layer! Plus the hydrophobic properties allow for ease of maintenance. Fewer contaminates will bond to the surface of the coating. This allows for faster and easier cleaning. The self-cleaning properties will also keep your car looking clean longer than a traditional wax or sealant.
In 40+ years in the industry…I've never been this excited about a product!!! I've seen a lot of products come and go over the years that never really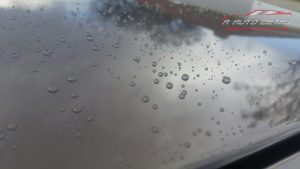 lived up to their claims. We did over a year of research on the coatings we offer and we are convinced that Ceramic Pro and SB3 are the best the industry has to offer!
Even with that said, it will remain our goal keep up to date with the latest advancements in coating technology.
We treat the needs of each individual customer with paramount concern. We know that you have high expectations,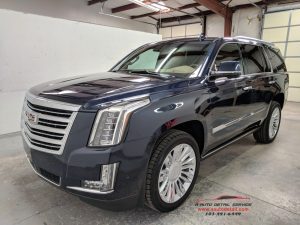 and as a coating installer we enjoy the challenge of meeting and exceeding those standards each and every time.
Automotive Ceramic Coating products and Nano Technology are REVOLUTIONIZING the car care industry. While we still offer waxes and sealants to protect a vehicles surface that eventually will wear off, Ceramic Coatings offer a permanent protection for paint, wheels, rubber, plastic, glass and leather and is applicable to all surfaces in the car, air and marine industry.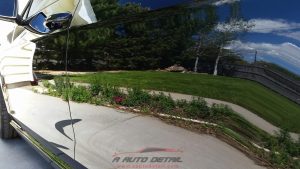 We have 6 Ceramic Coating packages for the exterior of your vehicle to choose from if you want to take the protection of your exterior and paint to the next level.
6 Month (Hydrophobic Top Coating)- Starting at $250

1 Year (Hydrophobic Top Coating)- Starting at $300

2 Year*- Starting at $450

5 Year*- Starting at $750

Lifetime (Transferable)*- Call for information and pricing

Lifetime Platinum (Transferable)*- Call for information and pricing
* (Disclaimer-All coatings 2 years and up include glass, plastic, and wheel faces. Also all coatings 2 years and up require a minimum 1 step paint correction starting at $150. Free inspections and individual pricing estimates are available upon request)