A Auto Detail Service was founded in 1990 with the idea of providing a quality detail service that the average person could afford. 30+ years later, we still offer very affordable detail packages, as well as extremely unique, specialized, sophisticated and high end services for all of YOUR vehicle's correction, protection, restoration and maintenance needs.
Auto detailing is probably one of the least understood and yet most valuable maintenance programs for your vehicle. The same as changing your fluids, tune-ups and tire rotation, it is meant to increase the longevity and re-sale value of your vehicle.
It is usually when selling a vehicle that most people consider detailing. Automobile dealers have known the benefits of detailing for years. When you see a great looking car, it looks like it has been properly maintained. To a prospective customer, appearance is everything! Even a vehicle with high mileage or mechanical problems that looks good will sell because it still looks like a worthwhile investment.
Are you having trouble selling your vehicle? A Auto Detail Service may be the answer. In fact, on the average, the resale value may be increased by a $1000 or more! Definetely a worthwhile investment when considering our great low prices.
Unfortunately for you, there is no standard of quality set, no special qualifications, no certifications, training or special licensing required to be a detailer. Anyone with a buffer and vacuum can call themselves a detailer. Training, product knowledge and quality standards are up to the individual business owners.
At A Auto Detail Service, Owner Mark Mueller, a Master Detailer and expert craftsman, with 40+ years of professional experience !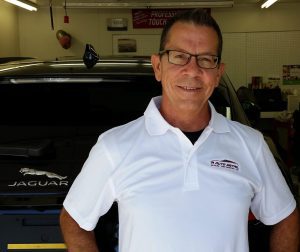 He either does or oversees every aspect of the shops many services. He has trained, studied and worked with some of the top craftsman in the country. He attends product trade shows and works closely with his suppliers to stay on top of the latest technologies in car care products for your vehicle. He was the focus of the feature article in Auto Laundry News in 2004, The second largest trade publication in the world. It has been his intention all along to provide the kind of service he'd want done on his own cars. So keeping it as a small, affordable, retail only business has allowed him to do that. He feels that the larger shops with large commercial or dealership accounts tend to put the retail customer 2nd because of the demanding nature of big accounts. The same with the big Carwash/Oil and Lubes where detailing comes 2nd. Although not the most profitable way to do it, he can give each vehicle the personal attention he feels you deserve.
Full Service or 3-Way Auto Detailing consists of the most thorough and complete cleaning of your vehicle, from bumper to bumper. 4 different packages allow you to select the level you would like to take this full service to.
Ceramic Pro and SB3 are state of the art permanent nanoceramic paint coating systems that I like to say is like "putting a flexible glass table top around your car."
A Auto Detail Service will carefully clean, polish, and protect your vehicle with the finest, top of the line products available, to maintain that new car look and feel.
Restoration takes detailing to the next level. In the detailing sense, it means taking your vehicle as is and returning it to as close to new as possible, without major body work, repainting, new carpet or upholstery and at a fraction of the cost.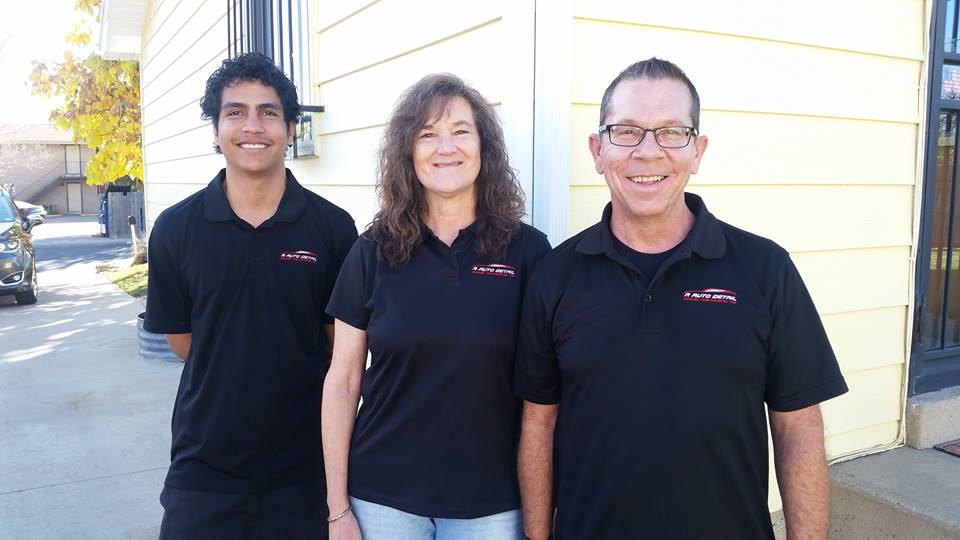 "The Team"
Here are the services we offer: Full Service Detailing, Ceramic Pro Coatings, SB3 Coatings, Paint Correction, Protective Sealant, 3M Clear Bras and Window Tinting, Headlight Restoration,Rain X,  Professional Chip and Scratch Repair, Leather, Vinyl, Plastic and Fabric Repair,  Hard Water Spot Removal From Glass, Wet Sanding, Carpet Dyeing, Fallout and Paint Overspray Removal, Odor Elimination, Paintless Dent Repair, Paint and Tape Pin Striping and Molding Replacement.
If you are serious about the appearance, increasing the longevity and maintaining the highest resale value of your vehicle, then let A Auto Detail Service be the answer.
We will give you the personal touch and expertise to keep your vehicle looking great and to insure you the best possible return on your investment.
SATISFACTION GUARANTEED!!!