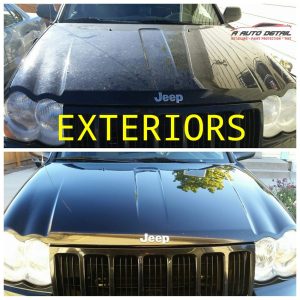 Your car does so much for you. It transports you and your family safely to and from so many destinations. But time and use can take its toll on your vehicle. At A Auto Detail Service, we can make your car look and feel like new with our variety of auto detailing services.
In this current economy, the increased inflation, the rise of interest rates, the auto industry and supply chain still trying to catch up after the pandemic and the shortage of availability of both new and used cars has caused prices for both to skyrocket! Not to mention that at the time of this writing, (September 2023) auto workers are on strike. This is only going to increase the demand and costs for quality vehicles even more! With that being said, your 2nd largest investment (Only if you own a home) has become an even more important commodity and the maintenance of it even more critical! We at A Auto Detail Service have specialized in protecting your investment for our entire existence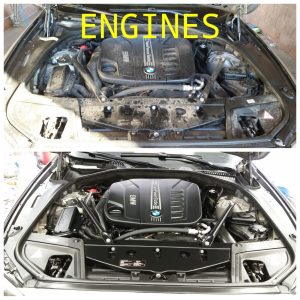 A Auto Detail Service has served the entire metro area of Denver, CO as well as folks from all over this state and across the U.S. since 1990! That means we have 30+ years of proven experience handling vehicles of all makes and models, like yours, with care and attention. You can leave your vehicle with us and trust that we will exceed your expectations in the work that we will perform for you.

What Are the Services?
Although our focus these days has been on paint correction at whatever level you want to take it to, and paint and exterior protection with state-of-the-art ceramic coatings that can actually provide lasting protection that 10 years ago was not available, our auto detailing services offer more than just restoring the exterior of your vehicle. When you bring your vehicle to us for detailing, we offer many different options. Meticulous interior cleaning from top to bottom, leaving you with a pristine space that can often make it feel like it did when it was new. Engine detailing from simply pressure washing and degreasing to show car quality detailing of every inch under the hood. Not to mention tint, PPF and all of our other restoration services.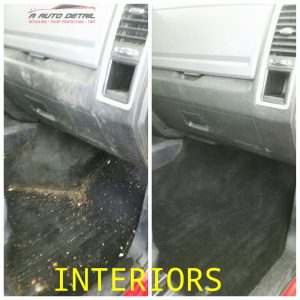 When it comes to our detailing packages, the only difference in our four bundles involves offering you varying levels of paint correction. Depending on what your expectations are and what you're trying to achieve for your vehicles appearance, as well as what best fits your budget, these are the criteria we use to pick which one is best for you. Our interior detailing services included in all four of our bundles are the same. We only do interiors 1 way…correctly and meticulously. Also, each bundle includes an optional free engine cleaning as well.

Once you've picked what package and level you want to restore your vehicle to, then you will pick from our many choices of paint protection to keep it looking that way. No matter which package you choose to suit your needs and budget, the result will be a restored vehicle that you can be excited to drive again.
Why Choose Auto Detailing?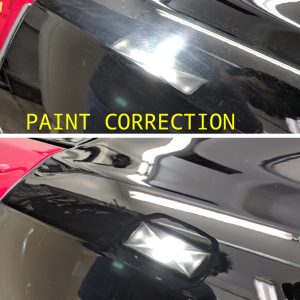 Your vehicle's value depreciates as soon as you drive it off the lot. Mileage, accidents, and general wear and tear can leave marks, mars, and stains on your vehicle and reduce its value even more. Not to mention all the reasons I gave above of the challenges in finding new and used vehicles… But you can extend your car's lifespan with the wide variety of auto detailing options from A Auto Detail Service.
In fact we highly recommend that you bring your brand new car in for a free inspection either before final purchase, or immediately after so we can access the condition of anything that took place in the shipping, sitting on a lot somewhere or the prep at the dealership. We can then also discuss the best way to protect it right out of the gate from all the elements Colorado throws at it!

And finally, if you're thinking about selling your vehicle, consider having it detailed right before you sell. We tailor our packages to an affordable price for sale that only addresses the things we know will bring you a return. These services can restore $1000's to your car's value and bring you a better final ROI (Return On Investment).

If you're thinking about selling your vehicle, consider having it detailed right before you sell. For an affordable price, you can restore up to $1000 of your car's value or more with our auto detailing services, meaning you can sell your car for more.

View our detailing packages and call us at 303-421-6449 today.